Hello students!
As per the latest CDC Guidance, Masks are NOT REQUIRED indoors IF you are fully vaccinated.
Beginning Monday, May 17, if you have been fully vaccinated for Covid-19, please show us your vaccination card so we can check you off in our database. Then you can attend any class without a mask.
We respect people's right to refuse vaccination. Additionally, some people have medical issues that prevent them from being vaccinated, and these vaccines are not yet approved for all age groups. Non-vaccinated students should continue to follow the current masking and social distancing guidance:
Wear face coverings over their nose and mouth at all times when inside the martial arts school.
Maintain 6-ft. of distance during exercise.
Sanitized any shared equipment between uses unless all people are members of the same household.
We want to practice martial arts in a safe and fun environment for everyone.
In the meantime
We will continue to check temperatures.

Members should arrive at the facility dressed in workout attire.
Many of our younger students are not yet eligible for the vaccine.  We all have to take care so they do not get sick.  Even though the chances of getting COVID-19 are small, we want ALL our students to be safe. Many variables influence virus transmission including breathing rate, the number of virus-carrying droplets expelled, the surrounding environment, and the exposure time.
The Johns Hopkins School of Engineering has constructed a model using these variables to calculate your chances of catching COVID-19.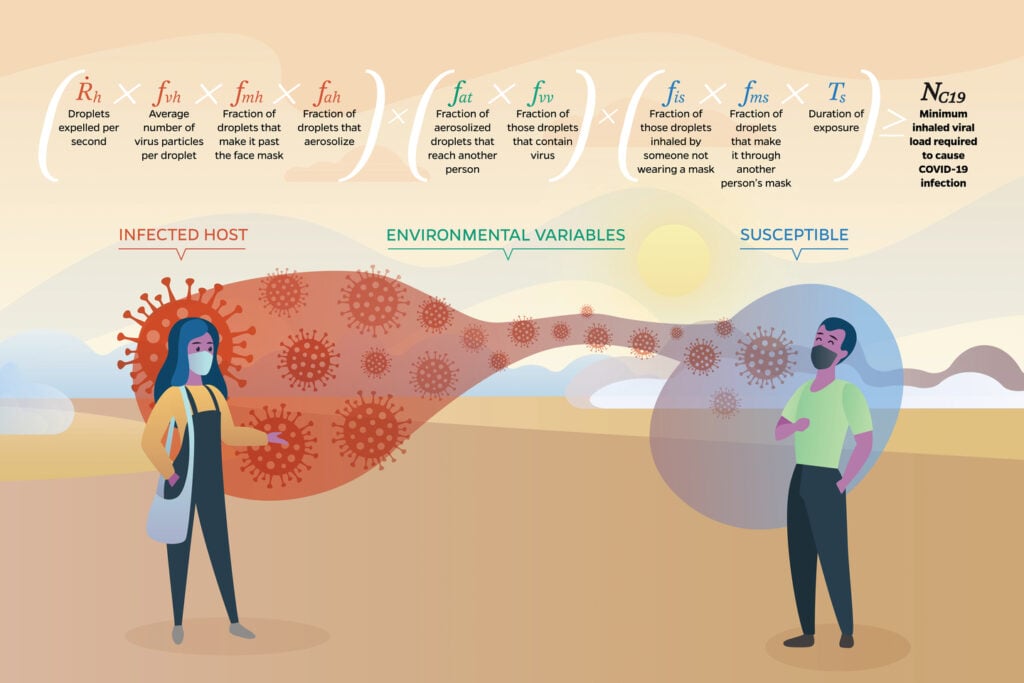 The model can be useful to measure the effect of masks and social distancing. When everyone wears an N95 masks, the risk of transmission is reduced by a factor of 400—that's less than a 1%!  Even a fabric mask will significantly reduce transmission. That is why we follow the scientific guidance. We want to get this pandemic behind us and we feel that vaccination/masking is just as important as wearing protective sparring gear in protecting ourselves and our fellow students.
Our goal is to have a safe and welcoming environment for everyone.
If you have any questions or concerns, please talk to us.
The Perks
Categories: Uncategorized